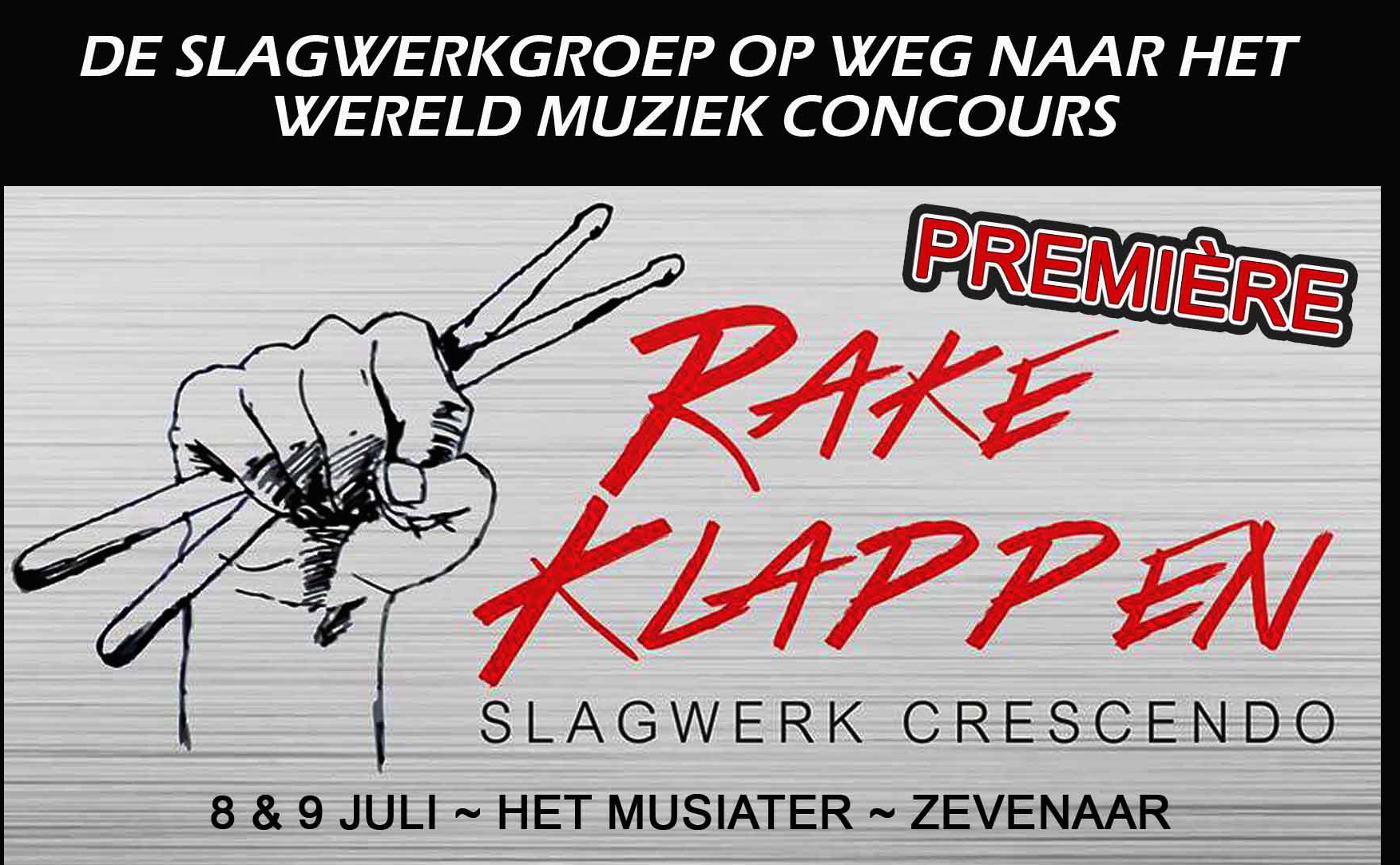 Other pieces in this program: Machine Machine – Shuffle Chimes Song – A Piece of Cake
Alto saxophone: Egon Smit – Conductor: John Sonderen
Percussiongroup Crescendo Zevenaar The Netherlands
Funeral Blues is a requiem for alto saxophone & 15 percussionists, inspired by the poem (with the similar name) of W.H.Auden from 1940. It voices divergent emotions concerning the loss of a beloved one, like rage, despair, grief and rezignation.
The piece starts with an ear-splitting and distressing wall of sound from low drums and timpani, that leads to a chorale and ceremonial funeral march on oildrums and muffled snaredrum. Then a long elegy on saxophone starts, nearly-Gregorian, but with increasing intense attacks, emerging far above the normal saxophone-range. The elegy is accompanied by bellsounds on vibraphone, marimba, orchestral chimes, crotales and circular sawblades, meanwhile boosted by threatening and compulsive eruptions on drums.
Finally the saxophone subsides in a chorale with marimbas and xylophones, leading to rezignation in expiring ringing of bells.