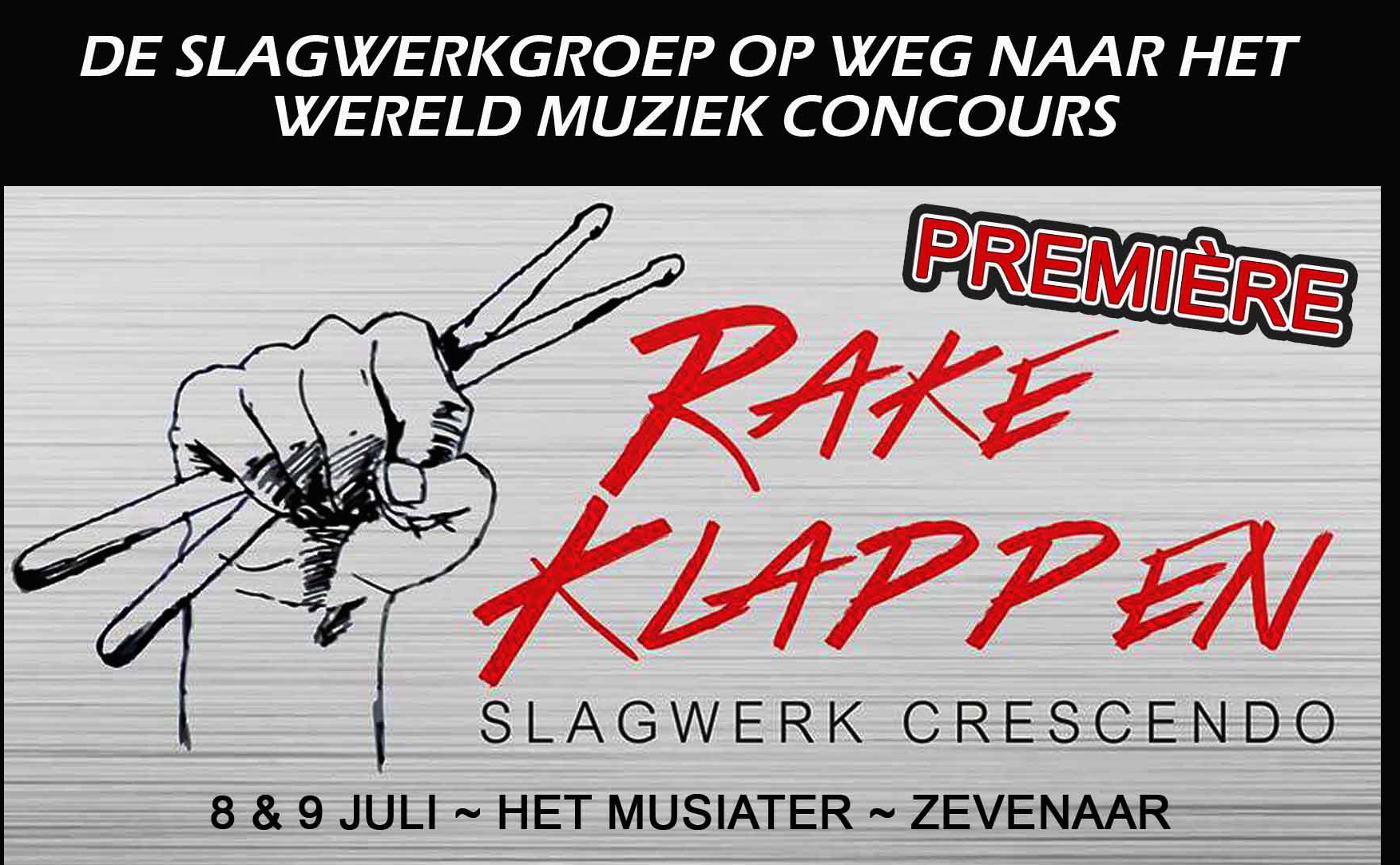 Other pieces in this program: Funeral Blues – Shuffle Chimes Song – Funeral Blues
Machine Machine consists of two alternating parts: a mallet-part and a drum-part. In the mallet-part the melody on vibraphone is accompanied by interlocking minimal-motives. A slight bit jazzy, very lightly inspired by Dave Brubecks Take Five.
In the drum-part the motives cite to sounds of machines. Slowly starting or stopping, or in a fine easy cadence, like from a steam train. But also grinding, creaking, raging, rattling, hammering. Not only on drums, but also on all kinds of metals: hammers on oildrums, putty knives on threaded rods, dozens of large and small tubes, and even the rattling of anchor winches of Dutch barges (Frisian Skûtsjes).
Conductor: John Sonderen
Percussiongroup Crescendo Zevenaar The Netherlands