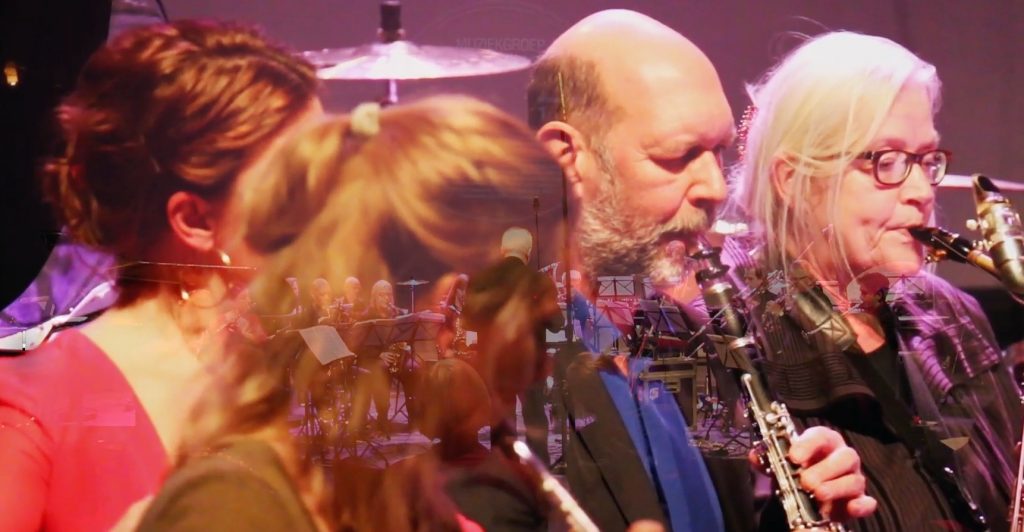 Marije van den Berg, Jacqueline van Brink flutes – Hans Witteman clarinets – Sabine van Laar, Ans van Dijk saxophones – Sjoerd Pauw trumpet – Jeroen van Dijk horn – Peter de Hoop, Beppie Schalken trombones – Dineke Griek tuba – Aljosja Buijs piano – Paul Vos electric guitar – Herman Lamers bass guitar – André Groen percussion – Wim Boerman artistic direction
About Tao – the concept
Tao is a metaphysical concept in classical Chinese Philosophy often referred to as Path or Way. Tao signifies the cosmological, primordial essence or fundamental nature of the Universe, which is the base of all phenomena you see and experience. A main aspect of it, is that it is in constant endless stream and cyclical change.
According Taoism man is always searching for structure within chaos. Because you never will succeed in this, the search for it is more important than finding it; the path is more important than the destination. In Taoism the quality of this search is called Tao.
About TAO – this composition
TAO is – in fact as every composition –  a search for structure within chaos: making choices out of endless possibilities. Especially in this piece all you hear are phenomena of (or ways of looking at) one basic idea or origin. The music is constantly streaming and changing , concerning all musical aspects: tone and sound image ("harmony"), melody, rhythm, meter, orchestration etc.